Style by Choice Joinery Guide
With the application of over 35 years of experience, Style by Choice is a guide for the Australian building and joinery industry that has been formulated by the team at Anmar Group to aid designers and manufacturers alike.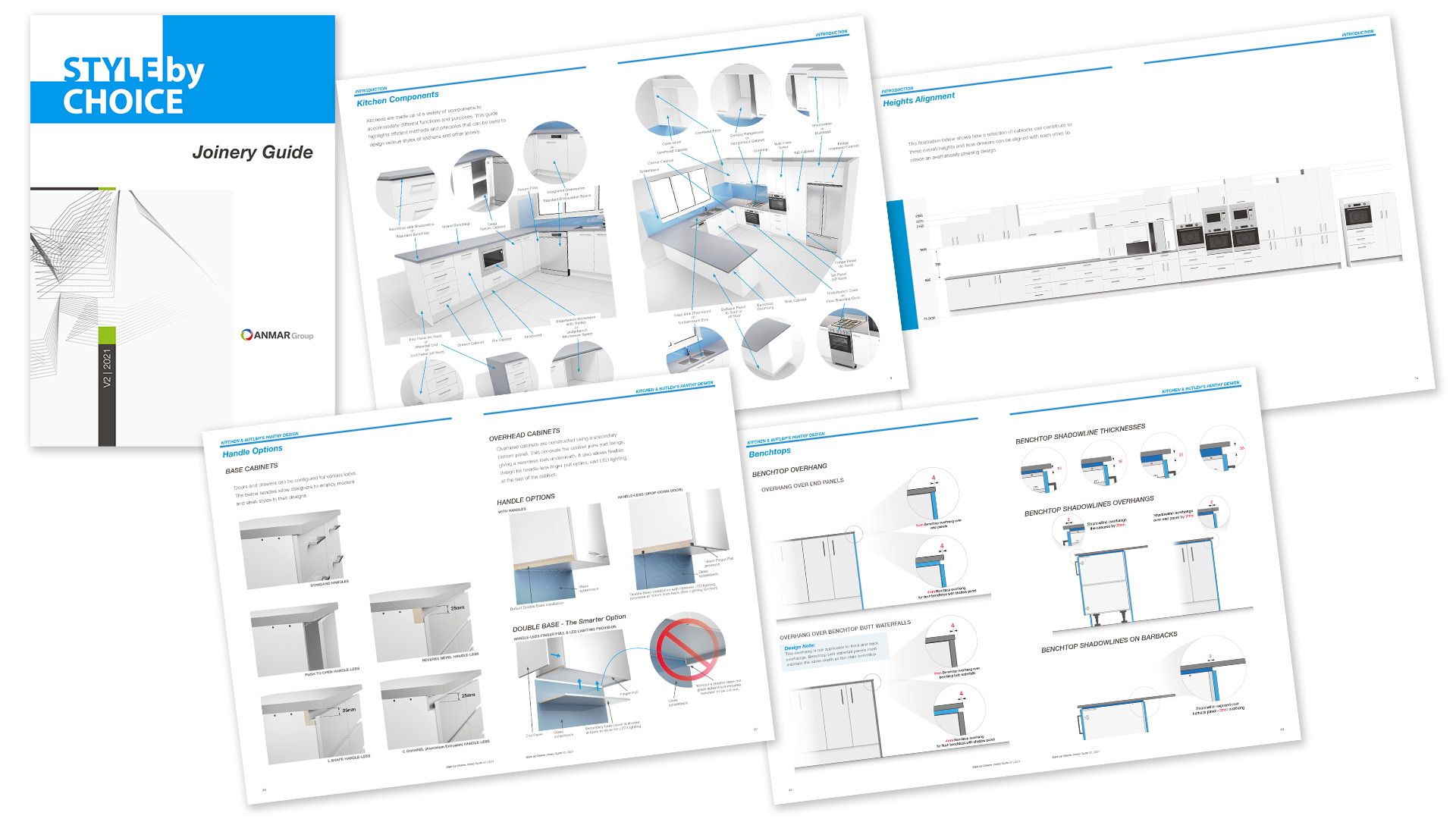 This guide enables smart design and construction of kitchens and other joinery. It can also be used as a training module for those entering the design arena, to learn the subject, its terminologies, and become confident with their design flair.
Whilst the purpose of this document is to make the designing of kitchens easier, it helps to ensure building regulations are safely met, and that the process is systematized in a user-friendly manner, right through to manufacturing. It is also intended to eliminate potential issues with incorporating appliances, handles, handle-less options, heights to ceiling, construction methods and much more.
Most of all, it promotes consistency in product design for the industry, eliminating errors or delays, and keeping prices affordable for customers.
Lifestyle Range Product Catalogue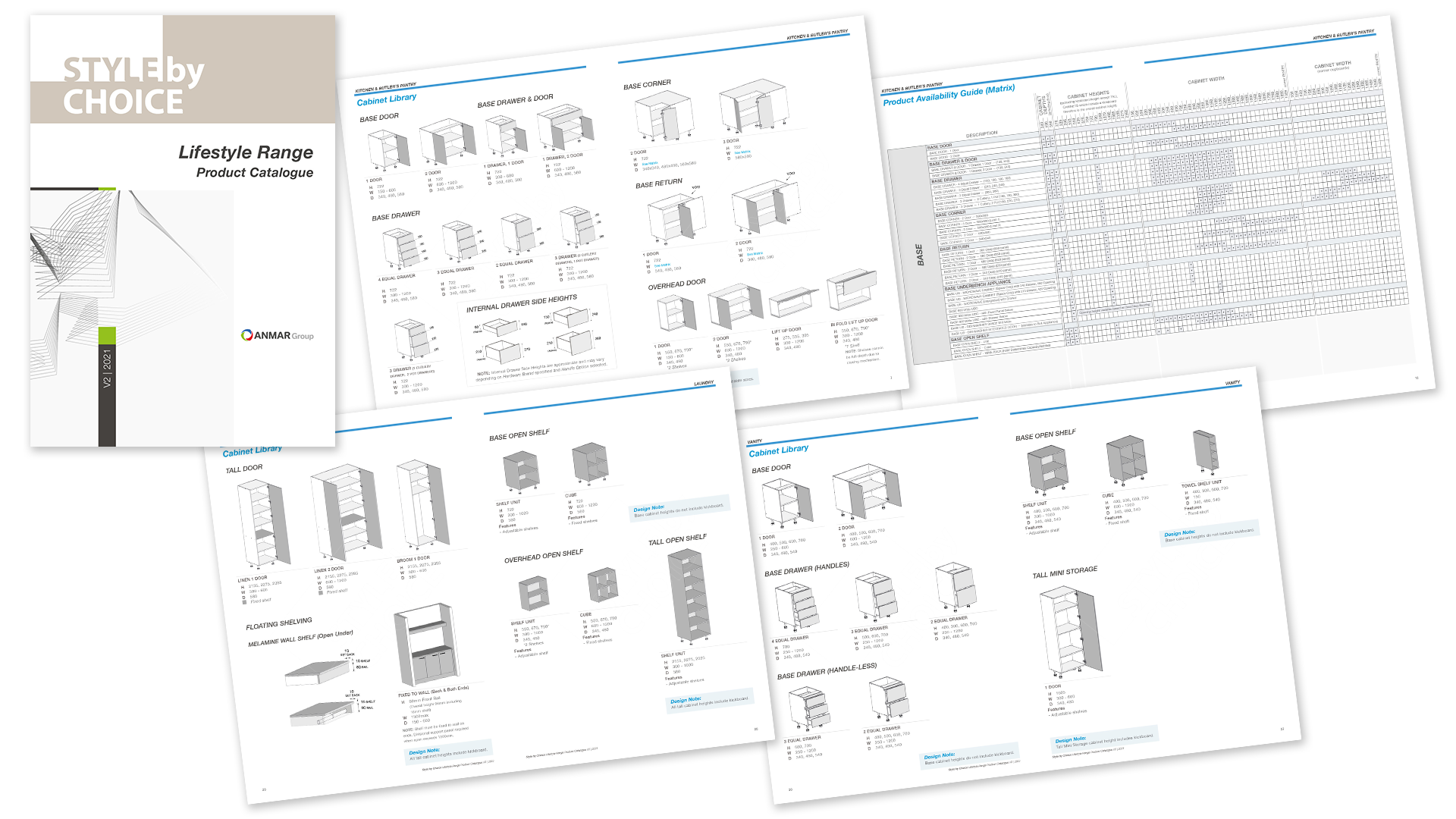 Lifestyle Range Product Catalogue – The Lifestyle range of cabinets are flexible and modular, and based on the principles of the Style by Choice Joinery Guide. They form a versatile library of joinery for kitchens, laundries and vanities that are ready for use in design, allowing designers to achieve quicker results.
This document can be used for reference or in conjunction with the guide in the design and construction of kitchens and other joinery.

"Very nice work. Thanks for the update."
Sean
Design Trainer
"This information is fantastic and will help all our installers especially the new guys. You have covered off on a lot of sizes and setups which new installers commonly make mistakes on. Great work."
Mathew
National Site Trainer